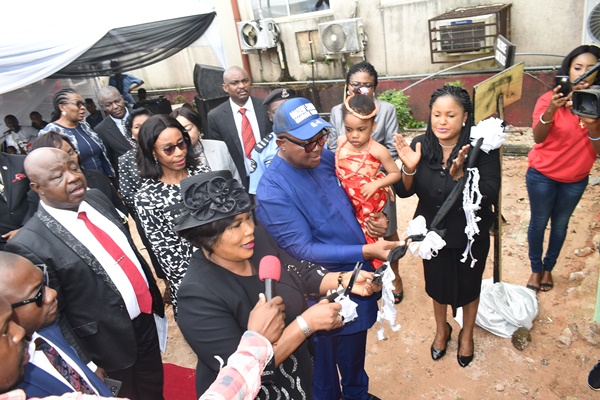 Edo State  Chief  Judge  Hon  Justice  Esohe lkponmwen has  called  on  all judicial  officers   tasked  with   justice  delivery   to  ensure  that   justice  is  indeed delivered speedily without fear or favour.
The  Chief  Judge  who   was  speaking  during   the   commissioning  of  a  newly constructed   Magistrate  Court  at  Oredo  Local Government  Council,  also  said justice would make the citizens trust and obey the law.
Hon Justice lkponmwen while  commending the  chairman  of the  council  for  his patriotism and responsibility by his quick execution  of the State Governor's  orders for Grass root  Courts in every Local Government  area to aid quick dispensation of justice, she however cautioned  that the Magistrate court must not become a tool for the perpetration of injustice  and oppression.
In his address, the  Executive  Chairman  Oredo  Loca l Government Council Hon. Jenkins Osunde expressed his convictions  on the improvement of  the  Council's Internally  Generated  Revenue  (IGR) as well  as the  Councils  ability  to prosecute defaulters in the newly commissioned Magistrate Court.
Hon Osunde further intimated that the grass root government shall do everything possible to promote government policies aimed at establishing financial harmony between  the  state  and local government.  He however, solicited the  support  of  the judiciary for the execution  of the policies.
Nwine, Nekpen Maureen
Information Officer,
Edo State Judicary